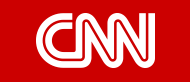 'Underwater kite' aims to turn energy tide
London, England (CNN)
-- A new type of tidal turbine which its creators describe as an "underwater kite" has taken a step closer to becoming commercially available.
STORY HIGHLIGHTS
New tidal-energy device "Deep Green" aims to keep energy supplies afloat
Underwater kite has recently received new financial backing and will begin tests in 2011
Device spans 12 meters and will be tethered to the ocean floor
Deep Green
The kite consists of a wing, which is provided with a turbine and a generator, attached to the seabed by a tether. Hydrodynamic forces on the kite caused by the current velocity makes the kite to move and by a control system it is taken in a certain trajectory. The speed of the kite determines the flow velocity to the turbine, which is increased by about ten times the current speed. The electricity is transmitted onshore through a power cable inside the tether. With a wing span of 12 m the kite is designed to run at a speed of 16 m/s at a current velocity around 1.6 m/s.
Animated movie.
Comparison
| | | | |
| --- | --- | --- | --- |
| | Deep Green | Other Tidal Technologies | Off-shore Wind |
| Rated Power: | 0.5 MW | 1 MW | 2 MW |
| Weight/Effect: | 14 tonnes/MW | 50-600 tonnes/MW | >200 tonnes/MW |
| Mean Velocity: | 1.6 m/s | 2.5 m/s | 8 m/s |
| Cost/KWh: | €0.06-0.14 | €0.15-0.30 | €0.10-0.12 |
Sources:
Related: